Use design thinking to redesign your life
Posted on 5, January 2016
in Category Coaching, Design, Design thinking, Ethnography, Innovation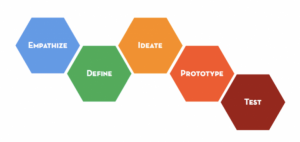 We all know design thinking as a successful method to design new products and services. You start by observing your future customers, define their true needs, imagine new solutions for them, fast prototype them and test them.
But have you tried applying it to your own life? It works!
Have a look at the enclosed article and test it out!